In This Issue
Diane Ravitch: Testing and vouchers hurt our schools.
President Obama to Keynote Annual CBCF Awards Dinner; New Orleans' Stephanie Jordan featured performer
Marc Morial: Lessons of "The Butler" Still Relevant Today
ReverbNation's co-founder Lou Plaia to address Cutting Edge CE conference
New Orleans City Planning Commission Releases Updated Review Draft of the City's Comprehensive Zoning Ordinance
Mayor Landrieu, The Domain Companies celebrate start of construction on $200 million South Market District
504 Magazine next issue to focus on NOLA for LIFE murder reduction strategy
Clean Your Jacket: Expungement Day
Councilmember Gisleson Palmer to Open District "C" Westbank Office
The Affordable Care Act
Nominations Open for Fourth Annual Diana Lewis Citizen Participation Awards
Rodney & Etter, LLC : Annual Lionel Collins Dinner A Success
Liberty Bank & Trust
Diane Ravitch: Testing and vouchers hurt our schools. Here's what works
Education reformers have it all wrong, Diane Ravitch tells Salon, and keep pushing policies that make schools worse
by Sara Scribner, Salon
Diane Ravitch (Credit: Paul Wolfe)
SALON - Diane Ravitch has become one of the fiercest - and most lucid - critics of many commonly accepted ideas about education in America. Once a supporter of charter schools and the standardized testing movement that inspired George W. Bush's No Child Left Behind, she now lambastes the tests as ineffective and even harmful to schools and children. With her new book, "Reign of Error: The Hoax of the Privatization Movement and the Danger to America's Public Schools," the educational historian writes that the reform movement - pro-charter schools, anti-teacher unions, dedicated to teacher evaluations built on test scores - threatens to undermine democracy.
Ravitch has been derided by critics as a tool of the unions, an apologist for failing educators, and as a reductive thinker who doesn't capture the complexity of the charter-school movement. But she is a hero to many teachers, who have not fared well in the fiery debates about the future of education.
Here, she describes her change of heart on testing and charter schools and takes on reform queen Michelle Rhee, Teach for America and the upcoming Common Core standards. She also offers up a very different vision for closing the ever-broadening achievement gap that threatens to derail our public education system and, quite possibly, our society.
She spoke to Salon from her home in Brooklyn, N.Y., while dealing with a bad back.
Let me throw out what we hear on the radio on our drive home from work: Billions and billions of dollars spent without evidence of improvement; many teachers are just plain bad and it's almost impossible to get rid of them because they're so protected. Test scores are declining, students aren't learning what they need to learn to compete in the world. Considering all of this, isn't it time to just scrap it all and start over again?
Well, the problem is all of those assumptions are wrong. Test scores are not declining - I think they're at their highest point in history. High school graduation rates are at their highest point in history, and dropout rates are at their lowest point in history. If you started out with those as your premise, people would say, "Wow, our schools are doing a great job." And if you recognize that where the scores are low, where there is a crisis in education, is where there is concentrated poverty and concentrated racial segregation. Nothing we're doing now addresses either poverty or segregation, so we're on a course that's based on false premises with solutions that don't recognize what the problem is.
Some, like Michelle Rhee - you have a whole chapter about her - would say that that's just making excuses, that everything has to happen at school and focusing what happens in the home is taking the responsibility away from the schools. What would you have to say to an argument like that?
I'd say that the research is very clear that family is far more important than anything that happens in the school, and when the family is economically secure and when the parents are educated and when they pay attention to what happens to their children, their children get higher test scores. When families live in poverty and their kids don't get medical checkups, and they have eye problems, ear problems, asthma, they have lower scores. That's just a reality. That's not an excuse.
So obviously healthcare would be incredibly important to you for closing the achievement gap, but what about home culture, too? I've worked at two schools in urban areas. There is a sense that education has to be entertaining all the time. Many of the students' attention spans are very, very short and motivating them can be hard. What can be done about problems like that?
When you say those things, some people like Michelle Rhee would say you're making excuses - you're talking about home culture. Actually, the state and the government and the schools can't really intervene in home culture, but what the state can do is intervene to try and reduce poverty, to set a goal of reducing poverty, which we seem to have abandoned. And we can also set goals to reduce racial segregation, which would help considerably. In addition, just having health clinics or school nurses attached to the schools would make a big difference.
There's a difference between home and school, and home is a place that is not subject to government control, except to the extent that we can lessen the amount of poverty with which people live, which is very debilitating. But school is a place where kids can be encouraged to learn, where they're excited about learning, where they find that learning is something that enriches their lives.
Unfortunately, our current approach to schooling - I can't even call it education - is tests. Tests are not intrinsically motivating. Tests are motivating in the sense that kids are frightened or worried. They don't know what's going to happen to them, and it's very upsetting when their paper comes back or their score comes back. They never see the questions, these days, but they are just told that they've failed. So that's terrible disincentive to even participate in school - [you] find out it's a place you're going to be labeled a failure...
Click here for full story from SALON
###
2013 FORD HBCU COMMUNITY CHALLENGE TO GIVE AWAY $40,000 IN SCHOLARSHIPS TO BLACK COLLEGE STUDENTS
NEWS REPORT - Ford Motor Company is reaching out to students attending Historically Black Colleges and Universities for the 2013 Ford HBCU Community Challenge Competition. Up to $75,000 in scholarships, university and community grants will be awarded for the first-place student team and its project. The new program, conducted in partnership with the "Tom Joyner" and "Rickey Smiley Morning Shows," encourages HBCU students to design community projects that address pressing local needs.
The challenge is a request for proposals addressing the theme of "Building Sustainable Communities." The Proposal should take an innovative, fresh approach in defining what building a sustainable community means to one's local community. The Proposal should not be restricted specifically to environmental issues; rather, "sustainable community" refers to all elements of a healthy, livable community which can thrive in a global economy encompassing a wide range of issues, including education, safety and mobility.
"We are thrilled to be able to continue in our efforts to support students attending HBCUs with the launch of this program," said Shawn Thompson, manager, Ford Multicultural Marketing. "This program will allow students to make a difference in their education, schools and ultimately their communities."
For more details about the Ford HBCU Community Challenge, visit:
www.scholarshipsonline.org/2013/09/ford-hbcu-challenge.html
To search hundreds of other 2013-2014 scholarships, visit:
www.ScholarshipsOnline.org
###
President Obama to Keynote Annual CBCF Awards Dinner; New Orleans' Stephanie Jordan featured performer
Saturday, September 21, 2013 - Washington Convention Center
Jazz vocalist Stephanie Jordan
NEW ORLEANS - President Obama will be the keynote speaker during the Congressional Black Caucus Foundation's (CBCF) 43rd Annual Legislative Conference Phoenix Awards Dinner in D.C. Reps. Donna Edwards of Maryland and Cedric L. Richmond of Louisiana serve as honorary co-chairs.

The dinner, scheduled for 6 p.m. on Sept. 21 at the Walter E. Washington Convention Center, is the signature event of a four-day conference focusing on public policy impacting black communities in America and abroad.
"It is an honor and privilege to have alumni CBC member President Barack Obama address this year's Phoenix Awards Dinner," said Pennsylvania Rep. Chaka Fattah, the chair of the CBCF board. "[His] presence, together with our recognition of President Clinton for his global advocacy work, will make this a historic evening for CBCF."
Coming on the heels of the 50th anniversary of the March on Washington, the ceremony will pay tribute to the "Spirit of 1963" and the advances that the march led to in American life, from voting rights and school desegregation to Obama's historic election to the presidency in 2008.
"President Obama's decision to keynote the dinner underscores the importance of our mission to expand opportunities in health, education, and economic recovery for black people around the world," said A. Shuanise Washington, CBCF president and chief executive officer. "This year is especially important given that we are celebrating the historic advances our country has made since the 1963 March on Washington."
The dinner will honor the achievements of former President Bill Clinton, Maryland Rep. Elijah E. Cummings and Elaine Jones, former president and director-counsel of the NAACP Legal Defense and Educational Fund. The honorees will receive the Phoenix Award for their contribution to African-American political awareness and empowerment, as well as to the advancement of minorities in the electoral process.
MSNBC television host Tamron Hall and actor Wendell Pierce, who is best known for his work in HBO dramas, will serve as the emcees. The awards gala will also feature jazz chanteuse Stephanie Jordan.
Stephanie Jordan who performed at the ALC following hurricane Katrina said, "I am honored to be invited back to perform for the Congressional Black Caucus Foundation's Annual Legislative Conference much heralded Phoenix Awards Dinner fundraiser. For it was entertainers such as Lena Horne, Mahalia Jackson, Harry Belafonte, Sam Cooke and other early supporters of the Civil Rights movement from the entertainment industry who understood that "It Starts With You" to be their call to affect change. It is their steadfast approach in the quest for equality which inspires me as we move forward into the next 50 years."
Jordan recalls that "Lena Horne was very involved in the movement and 1963 March on Washington and spoke alongside Medgar Evers shortly before his murder in Mississippi; Mahalia Jackson has be credited with encouraging Dr. Mr. Luther King to improvise on his famous "I have a dream" speech by crying out "Tell them about dream, Martin!" during his address; Sam Cooke's "A Change Is Gonna Come" became a rallying call for the Civil Rights Movement; and Harry Belafonte's role as a social activist is well documented and continues today. As performers it is imperative that we recognize our role and responsibility to help shape society and affect public policy."
Jordan will be accompanied by her brother trumpeter Marlon Jordan, and the Clarence Knight Orchestra. As honorary co-chair of the conference, Congressman Richmond was instrumental in the planning of the daily events during the conference, thus ensuring a strong New Orleans presence.
First Lady Michelle Obama will also be in the audience. This performance continue Jordan's history of performing before high profile audience members; she has had the honor of singing for Vice President Joe Biden as well as being selected by the National Urban League to sing to Stevie Wonder during NUL's 2012 National Conference. Jordan also performed at the private celebration 'Oprah Winfrey and Friends of Susan Taylor' at New York City's ESPACE in honor of Susan Taylor's 37 years of service to Essence magazine.
"In keeping with the spirit of the march, this year's theme - 'It Starts With You' - reflects the Foundation's goal of inspiring individuals to become agents of change in their communities," Washington said.
Note: The Washington Informer contributed to this story.
For ticket information, please visit http://www.cbcfinc.org/alc2013-schedule.html.
###
Marc Morial: Lessons of "The Butler" Still Relevant Today


To Be Equal #38
Wednesday, September 18, 2013
"Everything you are and everything you have is because of that butler." Gloria Gaines, wife of Cecil Gaines as played by Oprah Winfrey in "The Butler."
Marc Morial, President & CEO, National Urban League
NEW YORK, NY - We tend to think of politicians, pundits and school books as the great troubadours of history and shapers of public opinion. But when a movie like "Lee Daniels' The Butler" comes along, we are reminded that nothing moves the spirit or traces time like simple storytelling. The film not only offers a rare glimpse inside the everyday world of the dignified men in tuxedos who silently serve American presidents and their guests, in two hours it covers four decades of civil rights history as seen through the eyes of a Black White House butler who worked through eight administrations. Hollywood has historically shied away from more serious Black, historical themed movies, believing they have limited box-office appeal. In fact, the film's African American director, Lee Daniels, had a hard time corralling 41 producers to finance "The Butler." Some critics have also claimed weariness at the retelling of the African American freedom story. But, recent events tell us that this story isn't simply being retold; it is being relived - and there are still lessons to be learned.

After seeing the film, three observations stood out for me. First, the 2012 killing of Trayvon Martin reminds us of the 1955 murder of Emmitt Till as described in the movie. Second, the recent extremist and Supreme Court attacks on voting rights are wake up calls as chilling as the 1960's Freedom Ride bus bombings depicted in the film. Lastly, growing income inequality and the less-than-living-wages paid to millions of African American and working class citizens today recall the decades-long fight for equal pay that was waged by Black White House butlers in the movie.

"The Butler" also has some interesting insights into the ideological and generational divide within African American families that has sometimes caused rifts between fathers and sons, as well as mothers and daughters, who have different perspectives on the pace and methods of civil rights activism. The movie also explodes the myth of mindless subservience often associated with Black maids and butlers by highlighting their dignity, intelligence, and sometimes subversive contributions to African American progress. Young people today must not forget that "everything they are and everything they have" was made possible by the grandmothers and grandfathers who came before them, many of whom struggled to make a better life for the next generation.

Finally, the admonition to "The Butler," Cecil Gaines, that "the room should feel empty when you are in it," reminds us of the phenomenon of "double consciousness" -- the need to assume a dual identity -- first described by W.E.B. Du Bois that many African Americans from all walks of life still experience today.

"The Butler" delivers these and many other important messages with an all-star cast of African American actors, including Forest Whitaker, Oprah Winfrey, Cuba Gooding Jr., Lenny Kravitz, David Oyelowo, and Terrence Howard. The movie was inspired by the real life story of Eugene Allen who retired as head butler in 1986 and died in 2010 after serving 34 years in the White House. Allen's story was first told in a 2008 Washington Post article by Haygood Will in which Allen and his wife, Helene, shared their excitement over the chance to vote for America's first Black President. Helene died before the election. Allen lived to cast his vote and attend the inauguration of President Barack Obama.

Perhaps one of the most important lessons for Hollywood, as the film's North American total hit $100 million this weekend with support from a multicultural audience base, is that the African American story is the American story - and that never gets old.
###
ReverbNation's co-founder Lou Plaia to address Cutting Edge CE conference

NEW ORLEANS - In 2006, Plaia co-founded ReverbNation, which acts as the global "home base" for more than 2.5 million artists/bands, managers, labels, venues, festival/tour promoters and other music industry professionals. ReverbNation provides each of them with powerful marketing and business tools as well as offering artists/bands high quality opportunities in the form of licensing deals, lucrative brand sponsorship programs, and high-profile concert bookings. The company operates worldwide with customers on every continent. Over 30 million visitors come to ReverbNation.com every month.
Prior to ReverbNation, Plaia worked twelve years at
Lou Plaia, co-founder of ReverbNation
Atlantic Records before becoming the Head of Marketing and Artist Development for Atlantic imprint, Lava Records, where he worked for four years with artists such as Kid Rock, O.A.R., Simple Plan, Trans-Siberian Orchestra, Matchbox 20, Uncle Kracker, Unwritten Law, Skindred, Nonpoint and many others. He was also responsible for negotiating strategic partnerships such as Nascar's Chevy Rock n Roll 400, Schick's Intuition Tour, Disney's Grad Night and many other sponsorship deals.
Cutting Edge's Entertainment Law Seminar Keynote Interview will be Friday, September 27 at 1:30 pm, the subject is:
GARY J ELKINS, ESQ/Elkins PLC/Dean of Louisiana Tax Credits Mr. Elkins represents a number of national movie production companies in conjunction with their use of the Louisiana state tax incentives for film and television productions. http://www.elkinsplc.com/.
Dr. GARY CLARK will conduct the interview; Dr Clark is Director of the Center for Law and Public Interest at Dillard University, former Chair and Present Secretary/Treasurer of the New Orleans Finance Authority.
UNCF Walks the Walk, Celebrating Its 5K Walk for Education at the Audubon Park Riverview in New Orleans


NEW ORLEANS - The New Orleans office of UNCF (the United Negro College Fund), the nation's largest and most effective minority education organization, will step out for students at its 26th annual Walk for Education on Saturday, October 5, 2013 in New Orleans at the Audubon Park Riverview. This year's Walk for Education, with a goal of $175,000, is a celebration of education that will bring together thousands of community supporters to raise essential funds to help support the educational mission of UNCF and its two historical member schools in New Orleans, Dillard and Xavier universities.
"In today's economy, students need a college education more than ever to compete and succeed, and we as a country need them to have that education," said Michael L. Lomax, Ph.D., President and CEO of UNCF. "By investing in our students' futures now, we are providing them with a path to success that will pay future dividends for them, their families and communities, and for all of us as they become our next generation of leaders."
"We would like to invite everyone in the Greater New Orleans community and surrounding areas to come out to the walk in support of our students and education," said LaJuana Chenier, Regional Development Director for UNCF. "By supporting them now, we are giving them the education they need to have successful, secure financial futures and become the next generation of college-educated professionals, good citizens and community leaders. This is an exciting time as we hope to rally the New Orleans community around this educational mission at the 26th Annual UNCF Walk for Education."
Families, educators and the community-at-large are invited to join in the UNCF Walk for Education. Participants can run or walk a 5K course through the scenic Audubon Park. Interested participants are invited to support UNCF and its students by forming a Walk For Education team or registering as individuals. UNCF encourages everyone to take advantage of early registration fees - $30 for adults and $15 for children 12 years of age and under.
Sponsors for the 26th annual UNCF Walk for Education include McDonald's Corporation, Shell Oil Company, Audubon Nature Institute, WWL-TV and many others.
UNCF awards 13,000 scholarships a year through 400 scholarships and other programs to students at 900 colleges and universities, including UNCF's 37 Member Institutions.
For more information on the UNCF New Orleans Walk for Education or for sponsorship packages, please contact Jermaine Smith at 504-581-3794 or via email at: Jermaine.Smith@uncf.org or visit http://uncf.org/NewOrleansWalk.
About UNCF
UNCF (the United Negro College Fund) is the nation's largest and most effective minority education organization. To serve youth, the community and the nation, UNCF supports students' education and development through scholarships and other programs, strengthens its 37 member colleges and universities, and advocates for the importance of minority education and college readiness. UNCF institutions and other historically black colleges and universities are highly effective, awarding 20 percent of African American baccalaureate degrees. UNCF administers more than 400 programs, including scholarship, internship and fellowship, mentoring, summer enrichment, and curriculum and faculty development programs. Today, UNCF supports more than 60,000 students at 900 colleges and universities across the country. Its logo features the UNCF torch of leadership in education and its widely recognized motto, "A mind is a terrible thing to waste."® Learn more at www.UNCF.org
###
New Orleans City Planning Commission Releases Updated Review Draft of the City's Comprehensive Zoning Ordinance
City to Hold Ten Neighborhood Planning District Meetings to Discuss with Community
NEW ORLEANS - Today, the New Orleans City Planning Commission (CPC) released the updated review draft of the City's Comprehensive Zoning Ordinance (CZO). CPC also announced the final round of ten Neighborhood Planning District meetings where residents can view the draft CZO, learn how to use it, and give input on zoning issues in their neighborhoods. The draft CZO can be viewed on the CPC's website at www.nola.gov/cpc.
"The Comprehensive Zoning Ordinance builds on the momentum established in the years after Hurricane Katrina for the redevelopment of our city. By incorporating the vision, priorities, and goals the CZO creates a blueprint for development moving forward and is critical to implementing the City's Master Plan. I encourage residents to attend and actively participate in the Neighborhood Planning District meetings," Mayor Mitch Landrieu said.
Released in 2011, the first draft of the CZO gathered input at a series of Neighborhood Planning District meetings attended by more than 2,000 residents. The release of the new draft CZO culminates nearly two years of review by CPC staff and consultants and includes refinements based on concerns raised by residents and neighborhood associations, as well as from interactions with City agencies, citizen advisory groups, various interest groups, and business community leaders. At the October planning district meetings, residents will have a final chance to give direct input and gain a deeper understanding of the new zoning configurations.
Some of the key attributes of the new CZO include:
Adjustments to ensure that the administration of the ordinance is consistent, predictable, and understandable;

The replacement of the cumulative zoning structure with place-based zoning districts;
Design controls and review processes to preserve neighborhood character;

New requirements to guarantee meaningful neighborhood input;

Clear standards for sites and uses that allow flexibility and protect adjacent uses;

New parking standards to reflect on-the-ground realities of historic and non-historic areas of the City; and

Landscaping and storm water management standards
COPIES OF THE DRAFT CZO ARE AVAILABLE AT THE FOLLOWING NEW ORLEANS PUBLIC LIBRARIES:
The New Orleans Public Main Library * 219 Loyola Avenue * New Orleans, LA 70112
Algiers Regional Library * 3014 Holiday Drive * New Orleans, LA 70131

East New Orleans Regional Library * 5641 Read Blvd. * New Orleans, LA 70127
Rosa F. Keller Library & Community Center * 4300 S. Broad Street * New Orleans, LA 70125
Martin Luther King Library * 1611 Caffin Avenue * New Orleans, LA 70117
Norman Mayer Library * 3001 Gentilly Blvd. * New Orleans, LA 70122
Robert E. Smith Library * 6301 Canal Street * New Orleans, LA 70124
While comments on the CZO Draft will be documented at the Neighborhood Planning District meetings, residents have until November 30, 2013 to give comment by email to cpcinfo@nola.gov or call (504) 658-7033.
NEIGHBORHOOD PLANNING DISTRICT MEETING SCHEDULE
ALL MEETINGS ARE FROM 6:00 PM - 8:00 PM
Tuesday, October 1, 2013
New Orleans East / Districts 9, 10, and 11
Greater St. Stephen Full Gospel Church - 5600 Read Blvd, New Orleans, LA 70127
Wednesday, October 2, 2013
Central Business District and French Quarter / District 1
National WWII Museum-LA Memorial Pavilion - 945 Magazine Street, New Orleans, LA 70130
Thursday, October 3, 2013
Algiers / Districts 12 and 13
YMCA Federal City - 2220 Constitution Street, New Orleans, LA 70114
Monday, October 7, 2013
Pontilly and Gentilly / District 6
Benjamin Franklin High School - 2001 Leon C. Simon Blvd, New Orleans, LA 70122
Tuesday, October 8, 2013
Lower Ninth Ward / District 8
Dr. King Charter School - 1617 Caffin Avenue, New Orleans, LA 70117
Wednesday, October 9, 2013
Lake Area / District 5
Edward Hynes Charter School - 990 Harrison Avenue, New Orleans, LA 70124
Thursday, October 10, 2013
Uptown / District 3
Andrew H. Wilson Charter School - 3617 General Pershing Street, New Orleans, LA 70125
Monday, October 14, 2013
Central City and Garden District / District 2
Dryades YMCA - 2200 Oretha Castle Haley Blvd., New Orleans, LA 70113
Wednesday, October 16, 2013
Bywater, Eighth Ward, Upper Ninth Ward / District 7
KIPP New Orleans Leadership Academy / formerly Charles J. Colton Middle School - 2300 St. Claude Avenue, New Orleans, LA 70117
Thursday, October 17, 2013
Mid City and Treme
Treme Recreation Center - 900 North Villere Street, New Orleans LA 70116
###
Mayor Landrieu, The Domain Companies celebrate start of construction on $200 million South Market District
NEW ORLEANS (9/16/13) - Today, Mayor Mitch Landrieu joined representatives from The Domain Companies, elected officials and other dignitaries to celebrate the start of construction on the first phase of the South Market District. The $200 million mixed-use development links the Central Business District with the historic Warehouse/Arts District and the Sports Entertainment District and will play a major role changing the landscape of the historic downtown area.
Representatives of The Domain Companies, Mayor Landrieu, State Representative Walt Leger III, State Representative Helena Moreno, City Council President Jacquelyn Brechtel Clarkson, District B Councilmember LaToya Cantrell, Kurt Weigle, President and CEO of the Downtown Development District, and state and local leaders attended the groundbreaking ceremony.
Located just steps from the Superdome and New Orleans Arena, South Market District plans to combine first-class apartments with retail shops, restaurants and entertainment venues. The completed project will include over 600 new apartments and 170,000 square feet of retail space within a four-block area that runs along both sides of Girod Street, from Loyola Avenue to Baronne Street. The District is adjacent to the Union Passenger Terminal and the recently completed Loyola Avenue streetcar line.
"The progress that we've seen in the redevelopment of our city during the last 3½ years is proof that New Orleans is coming back strong. Whether it's the Domain Companies' new mixed-use transit-oriented development, the construction of the New Orleans East Hospital, the redevelopment of Louis Armstrong International Airport or the new complex at Mid-City Market, we are consistently introducing jobs, new housing and retail options, and critical infrastructure across the city," Mayor Landrieu said.
The Paramount at South Market, the first building to commence construction, will feature 209 luxury apartments and 22,000 square feet of retail space. The $48.4 million Paramount will occupy the full city block bounded by Girod Street, S. Rampart Street, Lafayette Street and O'Keefe Avenue and will include 209 apartments and 22,000 square feet of retail. The five-story building will achieve Silver LEED for Homes certification and features a design based upon a modern interpretation of the architectural influences of the Warehouse District. The ground floor will feature retail storefronts along Girod, O'Keefe and a portion of Lafayette and South Rampart.
This fall, Domain will commence work on a second building, located on the Girod and O'Keefe corner. The $20 million project will include an additional 25,000 square feet of retail space and 435 garage parking spaces. The remaining two sites, located between Girod, O'Keefe, Julia and Loyola, will include a mix of residential and retail space. Construction will commence in 2014 and 2015.
"South Market is going to take the CBD to the next level," said District B Councilmember LaToya Cantrell. "The impact is huge - in terms of economic development, jobs, and quality of life. Downtown is not just a great place to work, it's a great place to live."
"We are so excited to bring the South Market District of luxury apartments, retail, restaurants and entertainment to the heart of downtown," said Councilmember President Clarkson. "This continues to put New Orleans in a very big way on the national map of top urban living."
Council Vice President Stacy Head, said, "Congratulations and thank you to The Domain Companies and their development team on years of hard work to bring this transformative project to fruition in the heart of Downtown New Orleans. I am delighted by the story of Domain Principals Chris Papamichael and Matt Schwartz, both Tulane University graduates who returned to New Orleans to share their vision and dedication to make our city a better place."
South Market District is designed to position Girod as its focal point and transform the street into a vibrant, pedestrian-oriented, shopping and entertainment corridor. To accomplish this, Domain worked with City and State Agencies to secure approvals to close a traffic lane on Girod and widen the sidewalks from seven to approximately twenty feet wide. The work includes the reconstruction of approximately 390 linear feet of street with new asphalt pavements, concrete curbs, sidewalks, driveways, intersections, ADA ramps, sub-surface drainage, utility piping, street lights, traffic signals, traffic control signs, and pavement markings, street trees and signage.
The project will cost approximately $930,000, with funding provided as follows: $500,000 CDBG loan from the Louisiana Office of Community Development, $300,000 grant from the Louisiana State Capital Outlay Fund (through the Downtown Development District), $40,000 investment from the Delta Regional Authority (through the Downtown Development District), and all remaining funds contributed by South Market District LLC.
"This project speaks to the continuing revival of New Orleans' downtown into a more vibrant, more livable neighborhood, said State Senator Karen Carter-Peterson. "This momentum should yield positive economic dividends for our entire city."
Representative Moreno said, "Downtown New Orleans is booming and the South Market District is yet another major enhancement to this area. Its retailers will be an asset to Downtown's residential population which has doubled over the past ten years and its hundreds of new apartments will provide even more opportunities to bring in new residents. I'm proud to have this project in my district and my neighborhood."
Pat Forbes, Executive Director of the Louisiana Office of Community Development said, "This mixed-use development in downtown New Orleans is another step in driving the economic recovery of the city and the region," "An investment of recovery funds from HUD will be used for street and other infrastructure improvements, which will provide multiple benefits to the project and the city." The Girod work is anticipated to take approximately six months to complete. Hard Rock Construction is the general contractor.
Representative Leger said, "I am so proud to see this important project moving forward. This major retail and residential development and the capital investment and job creation that goes along with it, would not be possible without outstanding support from the State of Louisiana, and the support of my legislative colleagues. By extending the Enterprise Zone legislation to include Transit Oriented Developments, like this one along our new streetcar line on Loyola Avenue, we have supported a project that will be a major economic development driver in the continued renaissance of our great City and the region."
"The South Market project is a major milestone for Downtown New Orleans," said Kurt Weigle, President and CEO of the Downtown Development District. "South Market at completion will create essentially a new Downtown neighborhood, so it was vitally important that we get the planning & place-making right. The DDD's goal was to create a modern neighborhood with the human scale, walkability & charm that make New Orleans one of the world's great cities. Domain has done just that."
Chris Massingill, Federal Co-Chairman of the Delta Regional Authority said, "A city's downtown is the driver for both local and outside investment in a community, encouraging small business development as well as supporting the city's tourism and hospitality industries. This is a smart investment in the people, businesses, and future economic success of New Orleans." The Delta Regional Authority is a federal-state partnership that is congressionally mandated to help create jobs, build communities, and improve lives for the people of the eight-state Delta region.
###
504 Magazine next issue to focus on NOLA for LIFE murder reduction strategy
New Orleans' Jazz, Blues & Fusion Magazine looks at how music can help save a City
NEW ORLEANS - 504 Magazine announces that its next edition which is scheduled for released in December 2013 will focus on the NOLA for LIFE murder reduction strategy being implemented by New Orleans' Mayor Mitch Landrieu, the New Orleans Police Department (NOPD), and the many diverse citizens, and businesses who have made an investment of time and resource to the NOLA for LIFE crime reduction initiative. The next edition is dedicated not only to defining the initiative, but also touting the enormous contributions it has already made and how it continues to improve the lives of all New Orleans residents.
This special issue will salute and pay tribute to program participants, community leaders, and business enterprises that support Mayor Landrieu's murder and violent crime reduction strategy which aims to inspire youths to change their thinking from defeated to embolden by working alongside them to help flip the script in reducing the city's crime rate.
The NOLA for LIFE edition will examine the community's role in encouraging children and young adults to take violence out of their daily equation and replace it with hope for a better future. Over the next few weeks, writers from 504 Magazine will spend time with these individuals exploring their level of commitment to this initiative and later sharing their stories.
504 Magazine recognizes the progressive contributions of the many local artists, and other community supporters who have engaged in this campaign to repair this city's ills. Keeping in concert with our mission as a premiere jazz publication and recognizing the importance of New Orleans as the birthplace of jazz, 504 Magazine will pay particular attention to those agencies and entities which have used music as a key component in their strategy to address New Orleans' high rate of violence and is working towards bringing forth meaningful change. Several of these efforts have proven successful in the battle to decrease the rate of violence in the City of New Orleans. The upcoming issue of 504 Magazine will address the direct, positive impact that these efforts have made within many of New Orleans' communities over the past twelve months.
According to governmental statistics, the murder rate has decreased more than 20 percent in the first half of 2013 compared with the same time period in 2012. This reduction in the number of murders appear to represent a sign that the active participation of NOLA for LIFE program participants may be a key factor in said reduction. If confirmed, this level of progress should be explored and acknowledged.
It is paramount that if New Orleans is to continue to thrive as a culturally enriched city which provides limitless opportunities for economic growth, it is imperative that all who benefit find an appropriate mean of engaging in this effort.
You too can join this social movement of citizens taking personal responsibility to flip the script on NOLA's street violence and give our youth a chance to thrive. For more information on 504 Magazine, contact us via email at doc@504mag.com or call 504-264-1624.
Be sure to watch for our next very special and exciting issue!
Media Contact: Belinda Foster Publicist Email: belinda@awjplatinum.com
###
Clean Your Jacket: Expungement Day 2013
Councilmember Gisleson Palmer to Open District "C" Westbank Office
Councilmember Kristin Gisleson Palmer
NEW ORLEANS - District "C" Councilmember Kristin Gisleson Palmer has opened a new Westbank Council Office to better serve the residents of Algiers. The District "C" Westbank office is located in the Arthur Monday Center at 1111 Newton Street, in Room 106. The Algiers District "C" Office will be open from 9 a.m. to 1 p.m., Monday through Friday. Having two locations will allow Councilmember Palmer's office to better serve residents on both sides of the River.
District "C" Councilmember Palmer said, "Since I was elected to the Council, the opening of an office in Algiers has been a goal of mine. The location of this office will ensure that I am more readily available to my constituents in all parts of the city."
Algiers residents are invited to attend the Grand Opening of the Algiers District "C" Council Office located in the Arthur Monday Center on Thursday, September 19th, at 10 a.m. Residents attending the Grand Opening are encouraged to bring donations for the United Churches of Algiers food bank, which is also located in the Arthur Monday Center.
Contact:
Deborah Langhoff
Chief of Staff
Office of Kristin Gisleson Palmer
Councilmember, District "C"
New Orleans City Council
504.658.1030
djlanghoff@nola.gov
###
The Affordable Care Act
Hi, I'm your Liberty Tax Doc.
I'm sure you've been hearing a lot in the news about health care reform and the Affordable Care Act. Liberty Tax Service has provided information to share with you on how it might affect your personal situation.
Visit http://www.healthcaretaxinfo.com/
to find the tools, information and links to find out what health care reform means to you and your family. Find the family profile below that fits you best and let's get started.
Married No Children
Small Business Owners
Talk to the Doc - The Basics
The Affordable Care Act (also known as Health Reform) has begun, with the goal of improving health care by ensuring everyone in America has affordable health care coverage. As a result of this law, passed in 2010 and being rolled out in phases, most Americans will be required to have health insurance by January 1, 2014 or will pay a tax penalty. The decisions you make between now and January 1 will decide whether you will pay this penalty. Liberty Tax can help you learn more about how your choice of health plans will affect your taxes.
What do taxes have to do with my health care?
The IRS is responsible for making sure people follow the new laws. They'll do this by requiring filers to report the value of their health plan on their tax return. For those who don't have coverage, they will have to pay a penalty. Plan now to ensure you're covered by consulting with a Liberty Tax advisor.
Does this apply to everyone?
The penalty does not apply to Native Americans, those with very low income and other select groups of people. Find out more
I don't have health insurance - what now?
If you're not covered by and/or can't afford an employer plan or a private health plan, you will be able to purchase your coverage from your state's new health care exchange marketplace. Some families will be able to apply for Medicaid or CHIP, depending on income and other factors, even if they weren't eligible for those programs in the past. For more information, click here.
How much are the penalties?
In 2014, the penalties will start at 1% of your yearly income or $95 per person for the year, whichever is higher. The penalties will increase each year through 2016, and most likely beyond that.
There's a lot of talk about penalties. What is the ACA doing to help me?
The ACA has the goal of helping to control the increasing cost of health care and establishing affordable health insurance options. Under the law, insurance companies must now cover people with pre-existing conditions, cannot drop your coverage if you get sick, cannot put lifetime or yearly limits on your coverage, and will have their rate increases regulated. And by creating the Health Care Marketplace/Exchanges, the law aims to make it easier and more affordable for people to purchase and afford health coverage.
* Not affiliated with Liberty Bank & Trust.
###
Diane Ravitch: School privatization is a hoax, "reformers" aim to destroy public schools
Our public schools aren't in decline. And "reformers" with wild promises don't care about education - just profits
by Diane Ravitch
Excerpted from "Reign of Error: The Hoax of the Privatization Movement and the Danger to America's Public Schools"
(Credit: Lightspring via Shutterstock/Salon)
SALON -
As long as anyone can remember, critics have been saying that the schools are in decline. They used to be the best in the world, they say, but no longer. They used to have real standards, but no longer. They used to have discipline, but no longer. What the critics seldom acknowledge is that our schools have changed as our society has changed. Some who look longingly to a golden age in the past remember a time when the schools educated only a small fraction of the population.
But the students in the college-bound track of fifty years ago did not get the high quality of education that is now typical in public schools with Advanced Placement courses or International Baccalaureate programs or even in the regular courses offered in our top city and suburban schools. There are more remedial classes today, but there are also more public school students with special needs, more students who don't read English, more students from troubled families, and fewer students dropping out. As for discipline, it bears remembering a 1955 film called "Blackboard Jungle," about an unruly, violent inner-city school where students bullied other students. The students in this school were all white. Today, public schools are often the safest places for children in tough neighborhoods.
The claim that the public schools are in decline is not new. In his Pulitzer Prize-winning book "Anti-intellectualism in American Life," Richard Hofstadter characterized writing on education in the United States as "a literature of acid criticism and bitter complaint . . . The educational jeremiad is as much a feature of our literature as the jeremiad in the Puritan sermons." From the 1820s to our own time, reformers have complained about low standards, ignorant teachers, and incompetent school boards. He noted that anyone longing for the "good old days" would have difficulty finding a time when critics were not bemoaning the quality of the public schools.
There is a tendency nowadays to hark back with nostalgia to the mythical good old days, usually imagined as about forty or fifty years ago. But few people seem to realize there never was a time when everyone succeeded in school. When present-day critics refer to what they assume was a better past, they look back to a time when a large proportion of American youths did not complete high school and only a small minority completed four years of college. In those supposedly halcyon days, the schools in many states were racially segregated, as were most colleges and universities. Children with disabilities did not have a right to a free public education until after the passage of federal legislation in 1975 and were often excluded from public schools. Nor did schools enroll significant numbers of non-English-speaking students in the 1940s and 1950s or even the 1960s. Immigration laws restricted the admission of foreigners to the United States from the early 1920s until the mid-1960s. After the laws were changed, the schools began to enroll students from Latin America, Asia, the Middle East, Russia, Africa, and other parts of the world that had previously arrived in small numbers.
Thus, those who now sharply criticize the public schools speak fondly of an era when most schools were racially segregated; when public schools were not required to accept children with physical, mental, and emotional handicaps; when there were relatively few students who did not speak or read English; and when few graduated from high school and went to college.
Indifferent to history, today's corporate reformers insist that the public schools are in an unprecedented crisis. They tell us that children must be able to "escape" their "failing public schools." They claim they are "for the children," unlike their teachers, who are not for the children. They would have the public believe that children and their teachers are in warring camps. They put "children first" or "students first." Their policies, they say, will make us competitive and give us "great teachers" and "great schools" in every community. They say they know how to "close the achievement gap," and they claim to be leading "the civil rights issue of our time." Their policies, they say, will make our children into "global competitors." They will protect our national security. They will make America strong again. The corporate reformers play to our anxieties, even rekindling dormant Cold War fears that we may be in jeopardy as a nation if we don't buy what they are selling.
The critics want the public to believe that our public schools are a clear and present danger to our society. Unless there is radical change, they say, our society will fall apart. Our economy will disappear. Our national security is in danger. The message is clear: public education threatens all that we hold dear...
Click here for full story from SALON
###
Heads of State; Ralph Tresvant, Bobby Brown and Johnny Gill
Zulu presents
The Black & White Party of the year.
With special guest Heads of State; Ralph Tresvant, Bobby Brown and Johnny Gill, also with DJ Captain Charles.
Saturday, October 12th
Mardi Gras World Eastbank
1380 Port of New Orleans Place
Call 504 827.1661 for more details or go to www.kreweofzulu.com
Ticket Info
Nominations Open for Fourth Annual Diana Lewis Citizen Participation Awards

Committee for a Better New Orleans Accepting Nominations Through September 27
NEW ORLEANS AGENDA - The Committee for a Better New Orleans (CBNO) has opened nominations for the fourth annual Diana Lewis Citizen Participations Awards. Past recipients of the Award include the Neighborhoods Partnership Network, the Orleans Public Education Network, Beth Shapiro Lavin, the St. John #5 Baptist Church, and Ms. Lewis herself.
The Award will be presented to an individual and/or an organization that has made a significant contribution to the empowerment of citizens to be Agents of Change. Awards will be conferred at a luncheon in early November - more details will follow.
The nomination process for this civic engagement award is open to all organizations and citizens of Orleans Parish. Candidates for the award would be those individuals or groups who have demonstrated leadership in mobilizing groups of citizens and harnessing energies to help make New Orleans a better place to live. Nominees cannot be an elected official or representative of a political organization.
"Civic engagement continues to be critical to the future of New Orleans," observed Joseph E. Friend, CBNO Co-Chair. "From the mayor's recent Budget Town Hall meetings to the City Council's adoption of the Neighborhood Participation Plan, we see the results that are possible when residents, businesses and government truly do work together in partnership."
"Citizen participation takes many forms, from organizing neighborhoods to making sure the voice of the people is heard in the halls of Congress," said CBNO Co-Chair Lauren Anderson. "We encourage nominators to be expansive in their views of citizen participation and the empowering of citizens."
Nominations may be submitted through September 27. The nomination form may be found on the CBNO web site,
www.cbno.org
, or may be obtained by emailing CBNO President Keith Twitchell at
keithgct@aol.com
. Nominations may be submitted by email to
kgctwitchell@cbno.org
; or by mail to CBNO, 4902 Canal Street, Suite 300, New Orleans, LA 70119.
CBNO worked closely with the City Planning Commission and City Council to develop the new Neighborhood Participation Plan, which draws heavily on the Early Notification System section of CBNO's more comprehensive Citizen Participation Program model. More information about the Citizen Participation Program can be found at
www.nolacpp.wordpress.com
.
For more information about the Citizen Participation Awards, the Citizen Participation Program or the Committee for a Better New Orleans, please contact Keith Twitchell at (504) 430-2258.
###
Rodney & Etter, LLC : Annual Lionel Collins Dinner A Success
NEW ORLEANS - The annual Lionel R. Collins dinner, co-hosted by Rodney & Etter, LLC and McGlinchey Stafford, LLC on July 30, 2013, was a success that was well-attended by judges from both state and federal benches. The dinner is held to commemorate the progress made by African-American judges since the landmark 1991 Clark and Chisom cases and occurs during the National Bar Association's annual convention; held this year in Miami, Florida.
Current and past African-American jurists and invited guests come together to hear speakers on topics ranging from equal opportunity, civil rights, and emerging social trends of import to the courts. Past speakers have included Mr. Bryan Stevenson, Executive Director of the Equal Justice Initiative; past Mayors of the City of New Orleans; C. Ray Nagin and Marc H. Morial, President and CEO of the National Urban League; Mr. Ron Chisom, the lead plaintiff in the Chisom case; Louisiana Supreme Court Justices Bernette J. Johnson and Revius Ortique, Jr.; Former Louisiana State Attorney General Richard Ieyoub; Harvard Law School Professor and well-known scholar and civil rights activist, Lani Guinier; William Quigley, Legal Director for the Center for Constitutional Rights in New York City; and Ronald L. Wilson, one of the plaintiff's attorneys in the original Chisom case and many others.
Attorney Sherrilyn Ifill was this year's Keynote Speaker at
Sherrilyn Ifill, President and Director-Counsel of theNAACP Legal Defense and Educational Fund
the Lionel R. Collins dinner. Ms. Ifill is the seventh President and Director-Counsel of the NAACP Legal Defense and Educational Fund, Inc. Among her successful litigation was the landmark Voting Rights Act case Houston Lawyers' Association vs. Attorney General of Texas, in which the Supreme Court held that judicial elections are covered by the provisions of section 2 of the Voting Rights Act. A critically acclaimed author, her book On the Courthouse Lawn: Confronting the Legacy of Lynching in the 21st Century," reflects her lifelong engagement in and analysis of issues of race and American public life. Ifill's scholarly writing has focused on the importance of diversity on the bench, and she is currently writing a book about race and Supreme Court confirmation hearings. Ifill is the immediate past Chair of the Board of U.S. Programs at the Open Society Institute, one of the largest philanthropic supporters of civil rights and social justice organizations in the country. Ms. Ifill is also a professor at the University of Maryland School of Law.
Roy J. Rodney, Jr., managing partner at Rodney & Etter, LLC, has been involved in voting rights and other civil rights cases, including Clark and Chisom, since the start of his career. Most recently, he successfully ensured the voting rights of individuals displaced by Hurricane Katrina when the firm filed the historic case of Gerald Wallace, et al. v. Michael Chertoff, et al,, No. 2:05-cv-5519 (E.D. La. 2006).
###
Liberty Bank & Trust
###
Entergy New Orleans
---------------------------
---------------------------
The Classy Lady of Jazz!

---------------------------
Rodney & Etter, LLC maintains a practice focused primarily on the defense of commercial and environmental litigation and all aspects of intellectual property law. We are a firm of creative and energetic trial lawyers adept in all matters pertaining to jury trials in urban courts across the United States.
---------------------------
We thank you for your continued support.

Sincerely,


Vincent Sylvain, Publisher
The New Orleans Agenda
Vincent@SylvainSolutions.com


Vincent Sylvain, Publisher
The New Orleans Agenda newsletter is the leading local alternative for information on New Orleans and the Gulf Coast Region.
A provider of turnkey Web-Based Internet Marketing Services, we specialize in servicing faith-based entities, community groups, professional organizations, and arts & cultural interest events.
The New Orleans Agenda newsletter has received more than 5.2 Million Page Views!
Our Sponsors
Learn More
Entergy
Metro Service Group
Order Your Copy of Stephanie Jordan's tribute CD to Lena Horne Today!
NewOrleansEast.com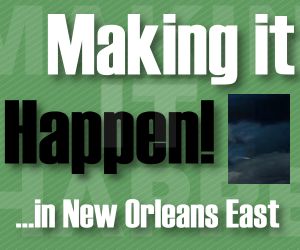 Returns to the Lower French Quarter & Frenchmen Street

Sept. 26 - 28, 2013

Old U.S. Mint

Sylvain Solutions is a full-service media and public relations consulting entity.

E-Solutions for Your Communication Needs!
"A proven track record of winning campaigns."